In today's digital age, accessibility is no longer a luxury – it's a necessity. The healthcare industry, perhaps more than any other, is predicated on the principle of inclusivity and accessibility for all individuals. This includes not only the physical space of a hospital or a clinic but also extends to the digital realm, where ADA (Americans with Disabilities Act) and WCAG (Web Content Accessibility Guidelines) compliance come into play.
Why is this so important? More than one billion people, or about 15% of the world's population, experience some form of disability, according to the World Bank. This vast segment of the population depends on the inclusivity and accessibility that ADA/WCAG compliance brings. So, let's dive into why ADA/WCAG compliance matters for your healthcare website and how HeyJib can assist in this crucial endeavor.
Understanding the Importance of ADA/WCAG Compliance
ADA, a landmark civil rights legislation passed in 1990, prohibits discrimination against individuals with disabilities in all areas of public life. As the internet became an integral part of our everyday life, the scope of ADA extended to websites, ensuring they are accessible to all users.
Complementing ADA, WCAG guidelines were developed to ensure the web is accessible to all users, regardless of ability. They provide a wide range of recommendations like text alternatives for non-text content, adaptability of content to different devices and orientations, and easily navigable content.
ADA/WCAG compliance, thus, directly impacts the healthcare sector. Without it, healthcare providers risk alienating a significant portion of their patient base and facing potential legal ramifications.
The Legal Ramifications of Non-Compliance
Healthcare providers that are non-compliant with ADA/WCAG guidelines may face legal consequences. There's been a significant uptick in lawsuits related to digital accessibility in recent years, with the healthcare sector being a primary target. By ensuring compliance with these guidelines, healthcare providers can protect themselves from potential lawsuits while demonstrating their commitment to accessibility.
Better Accessibility, Better Patient Experience
Compliance with ADA/WCAG guidelines means more than just avoiding legal issues—it directly contributes to a better patient experience. According to the CDC, one in four adults in the U.S. lives with some type of disability. Making your website accessible means that these individuals can easily access information about their health, schedule appointments, and communicate with healthcare providers.
Improved SEO Performance
Did you know that ADA/WCAG compliance can also positively affect your site's search engine ranking? Many of the features recommended for accessibility, like alt text for images and meaningful link descriptions, are also beneficial for SEO. It's a win-win situation: your website becomes more accessible, and you improve your online visibility.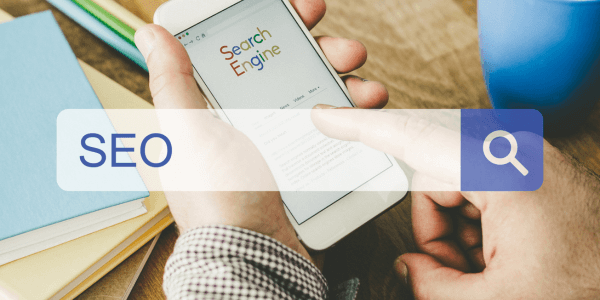 Making Compliance Easier with HeyJib
At HeyJib, we understand the complexities and challenges of ADA/WCAG compliance. That's why we have developed an easy-to-use widget that can help make your website compliant with ADA/WCAG legislation. Try our free audit tool, which scans your domain against compliance standards.
In the modern healthcare landscape, no one should feel excluded because of accessibility issues. If you're a healthcare provider and you're unsure about your website's compliance with ADA/WCAG, reach out to us at HeyJib today. Together, we can make your website truly accessible, providing a positive and inclusive user experience for all.
Remember, accessibility is not just about doing the right thing; it's about caring for your patients, protecting your organization, and improving your digital footprint. Let's make the web accessible for everyone.
Implementing Best Practices for Compliance
Every healthcare organization should aim to incorporate ADA/WCAG guidelines into their digital strategy. Here are some recommended practices:
Text Alternatives: Offer alternatives for non-text content, including images, videos, and audio files. This could mean providing captions, transcripts, or audio descriptions to ensure that all users can understand and benefit from the content.
Keyboard Accessibility: Ensure all functionality of your website is accessible via a keyboard. This helps people who can't use a mouse or similar device due to a physical disability.
Time-based Media Alternatives: Provide alternatives for time-based media like audio or video content. This might mean providing a transcript of a podcast or a written summary of a video.
Clear Navigation and Layout: Organize your website in a way that's easy to understand and navigate. This includes clear headers, breadcrumbs, and easy-to-use navigation menus.
By adopting these practices, you'll be providing a more inclusive and equitable user experience for all visitors.
Utilizing HeyJib's Free Audit Tool
The journey towards ADA/WCAG compliance might seem overwhelming, but it doesn't have to be. With HeyJib's free audit tool, you can scan your domain against compliance standards, identify gaps, and implement changes. This tool makes it easier for healthcare providers to evaluate their current compliance status and make the necessary improvements.
Taking Action Today
The time for ADA/WCAG compliance in healthcare is now. Not only is it a legal necessity, but it is also a moral obligation. Accessibility should be a core principle of any healthcare provider, not just an afterthought.
To get started on your journey towards compliance, use HeyJib's free audit tool to assess your current status. For more information or if you have any questions, don't hesitate to contact us at HeyJib. Together, we can work towards a more inclusive and accessible healthcare experience for all.
In conclusion, ADA/WCAG compliance matters in healthcare because it ensures that everyone, regardless of their abilities, can access the health information and services they need. It prevents discrimination, enhances the patient experience, improves SEO performance, and helps avoid potential legal ramifications.
There's no time to delay. Check your website's compliance today and take a big step towards creating a more inclusive web for everyone.