Everything On
EAA/EN301549

  Compliance.
What is EAA/EN 301549?
The European Accessibility Act (EAA) is legislation that was passed by the E.U. in April 2019 to require accessibility for digital products and services.
EN 301549 is a document referenced by the European Union to govern the digital landscape.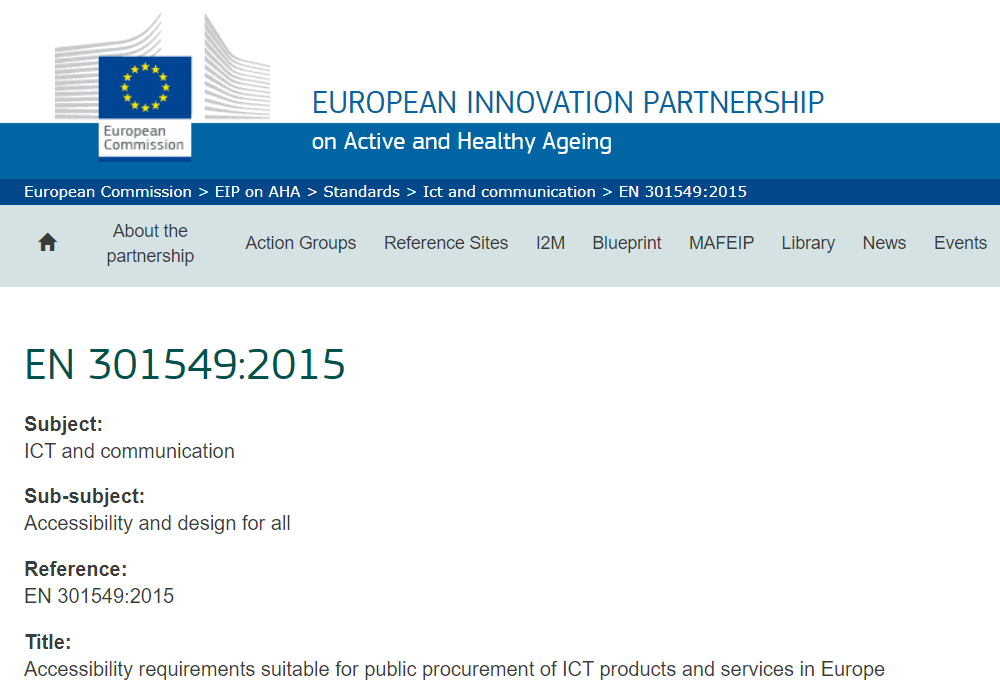 What is required under the European Accessibility Act (EAA)?
While the legislation itself is a bit ambiguous on purpose, the most important element to note is the requirement that "no website or digital service be limited to a single mode of interaction". In short, this means that every website must offer multiple formats or unique accessible options such as a screen-reader, keyboard navigation, etc.
Find Out Now If Your Website Is WCAG & ADA Compliant