Everything On
Section 508

  Compliance.
Section 508 of the Rehabilitation Act
Section 508 of the Rehabilitation Act requires that any technology used by a federal agency or department must comply with accessibility standards.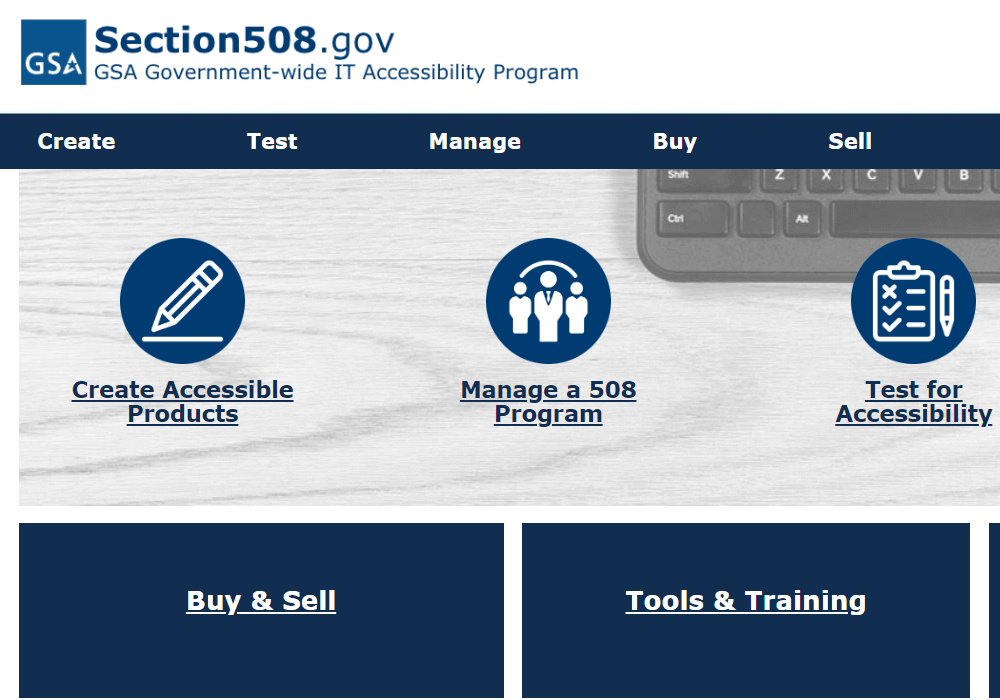 WCAG Compliance. The World Wide Web Consortium (W3C) has published the Web Content Accessibility Guidelines (WCAG 2.0) This requires most federal websites to meet WCAG 2.0 Level AA Compliance.
Content Accessibility. All official agency content aimed at a public audience must be accessible to accommodate several disabilities including visual impairments, hearing difficulties, deafness, and cognitive, language, and learning disabilities.
Synchronization. All software MUST be compatible with any assistive technology or devices used as an aid by people with disabilities.
Expanded Marketplace. Lawmakers further reference Section 508 to create a larger and more inclusive web by incorporating international standards into domestic governmental policy.
Are Section 508 and ADA the same?
While both acts relate to accessibility for people with disabilities, there are important and crucial differences between the two.
The Rehabilitation Act of 1973 is America's first and foundational accessibility-driven legislation. The Americans with Disabilities Act is a much more recent legislation that prohibits discrimination against people with disabilities.
How do I know if my website is compliant?
There are several fully-compliant auditing tools that are available to check your website's accessibility. With Jib's Free Audit, businesses can perform a complete audit within seconds.
Find Out Now If Your Website Is WCAG & ADA Compliant