In the realm of healthcare, accessibility is critical. Every individual, regardless of their abilities or impairments, should have an equal opportunity to access and utilize health services. While the physical accessibility of healthcare facilities has long been emphasized, the digital accessibility of healthcare platforms has grown equally crucial with the advent of digital technology. For this reason, compliance with ADA (Americans with Disabilities Act) and WCAG (Web Content Accessibility Guidelines) standards is essential for all healthcare websites.
This blog post explores how ADA/WCAG compliance empowers patients by increasing accessibility, ensuring inclusivity, and creating a better digital healthcare experience for all.
Creating an Inclusive Digital Environment
The digital world can be a significant source of information and services, particularly in the healthcare sector. However, barriers in digital platforms, such as inaccessible websites or apps, can exclude individuals with disabilities, denying them access to critical health services.
ADA/WCAG standards are designed to eliminate these barriers and create an inclusive digital environment. These guidelines ensure that healthcare websites are perceivable, operable, understandable, and robust, regardless of the user's abilities. By adhering to these standards, healthcare providers can create digital platforms that are accessible to all, including those with visual, hearing, cognitive, or motor impairments.
Empowering Patients with Information
Knowledge is power, especially when it comes to managing one's health. Access to accurate and reliable health information allows individuals to make informed decisions about their health. However, if a healthcare website is not accessible, individuals with disabilities may struggle to obtain this crucial information.
ADA/WCAG compliant websites can ensure that everyone, regardless of their abilities, can access, comprehend, and benefit from health information. For example, offering text alternatives for non-text content (such as images or videos) allows visually impaired users to access information through screen readers. Similarly, providing captions for audio content enables hearing-impaired users to access auditory information.
Facilitating Access to Healthcare Services
In addition to providing information, many healthcare providers also offer services through their websites, such as online appointments, prescription refills, or telehealth consultations. ADA/WCAG compliance ensures that these services are accessible to all users.
For instance, compliance guidelines emphasize the importance of functionality, such as keyboard operability for those unable to use a mouse, and clear navigation, which can be crucial for users with cognitive impairments. By adhering to these guidelines, healthcare providers can ensure that their online services are as accessible and user-friendly as possible.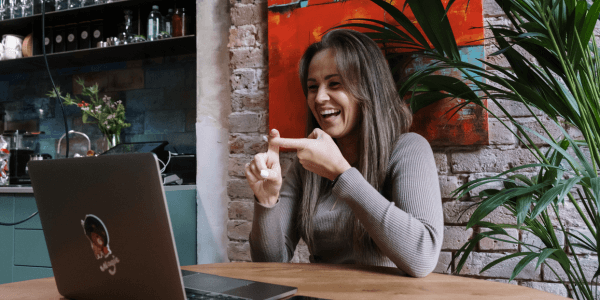 Promoting Patient Autonomy and Engagement
An accessible website promotes patient autonomy by enabling individuals to manage their health independently. This can be particularly empowering for individuals with disabilities, who often face challenges in accessing healthcare services.
Moreover, an accessible website can promote patient engagement by making it easier for users to interact with healthcare providers. For instance, accessible forms and feedback mechanisms can facilitate communication, allowing patients to express their concerns, ask questions, or provide feedback.
Conclusion: The Role of ADA/WCAG Compliance in Empowering Patients
ADA/WCAG compliance plays a vital role in empowering patients by increasing the accessibility of digital healthcare platforms. By adhering to these guidelines, healthcare providers can create an inclusive digital environment that facilitates access to information and services, promotes patient autonomy and engagement, and ultimately, improves health outcomes. Moreover, ADA/WCAG compliance reflects a healthcare provider's commitment to equity and inclusivity, further strengthening the trust and relationship with their patients.
As healthcare continues to embrace digital technology, the importance of ADA/WCAG compliance will only continue to grow. By prioritizing digital accessibility, healthcare providers can ensure that all individuals, including those with disabilities, are empowered to manage their health effectively.