In today's digital age, having a website that is accessible to all users is not only a good business practice, but it's also required by law to ensure equal access for people with disabilities. Unfortunately, achieving accessibility compliance can be a costly and time-consuming process, which is why many businesses neglect it.
Fortunately, there is now an innovative solution that can help you achieve accessibility compliance cost-effectively using artificial intelligence (AI). In this article, we'll discuss the importance of website accessibility compliance, the limitations of traditional development approaches, and how our AI-powered solution can help businesses achieve compliance easily and cost-effectively.
What Is Website Accessibility Compliance and Why Is It Important?
Website accessibility compliance is ensuring websites are designed and developed to be accessible to all users, including those with disabilities. This means that people with visual, auditory, cognitive, and physical disabilities should be able to access and use websites like anyone else. Several laws, regulations, and guidelines require website accessibility compliance, including the Americans with Disabilities Act (ADA), Section 508 of the Rehabilitation Act, Web Content Accessibility Guidelines (WCAG) 2.1, and many others.
Businesses need to comply with website accessibility regulations for several reasons. First, it is a legal requirement in many jurisdictions. Failure to comply can result in legal action and financial penalties. Additionally, inaccessible websites prevent people with disabilities from accessing goods, services, and information available online, negatively impacting their quality of life. This can also negatively impact a business's reputation and brand, as well as lost business opportunities.
The Traditional Approach to Achieving Accessibility Compliance and Its Limitations
The traditional approach to achieving website accessibility compliance involves manual retrofits by developers and web designers. This means a website is designed and developed first, then retrofitted with accessibility features afterwards. While this approach can help to make a website more accessible, it has several challenges and limitations.
Time-consuming and high cost – Manual retrofits are time-consuming and costly, particularly for large and complex websites. Developers and web designers must identify accessibility issues and then go back and make changes to the website's code, which can be time-consuming. Additionally, the more accessibility issues a website has, the more time and resources are required to fix them. This can lead to high development costs, a significant barrier for smaller businesses with limited budgets.
Risk of human error – The development team may overlook certain accessibility issues or make mistakes when implementing accessibility features, which can lead to incomplete or ineffective accessibility compliance. This can expose a business to legal and financial risks, as well as damage its reputation and brand.
Difficult to scale – The traditional approach to website accessibility compliance can be challenging to scale. As a website evolves and changes over time, new accessibility issues can arise, which means ongoing manual retrofits are required to maintain compliance. This can be a cumbersome and expensive process for businesses, particularly those with large and complex websites.
While the traditional approach to website accessibility compliance can help to make a website more accessible, it has several limitations, including high cost, time-consuming nature, and the risk of human error. As a result, businesses are increasingly turning to innovative solutions, such as AI-powered accessibility widgets, to achieve accessibility compliance more efficiently and cost-effectively.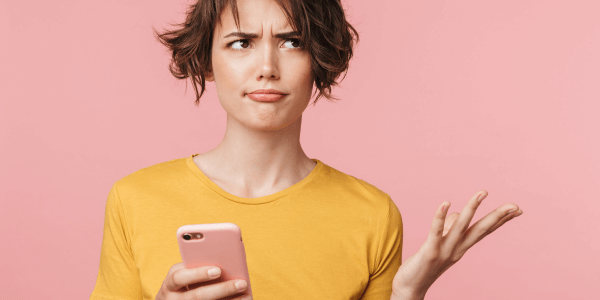 AI-Powered Solution for Accessibility Compliance
Our company has developed an innovative solution to achieve website accessibility compliance through artificial intelligence. Our AI-powered accessibility widget can automatically scan any website for accessibility issues and provide real-time fixes, making the website compliant with various accessibility legislation, including ADA, WCAG 2.1, and Section 508.
Jib uses advanced machine learning algorithms to identify and fix accessibility issues on a website in real time, without the need for manual retrofits by developers or web designers. Businesses can achieve accessibility compliance quickly and cost-effectively without requiring lengthy and expensive development projects.
Jib offers a unique opportunity for professional service companies, such as legal firms and financial institutions, to partner with us to bring their clients into compliance and out of litigation risk. By partnering with Jib, these service companies can offer a value-added service to their clients and expand their offerings. In addition, we provide revenue-sharing options for our partners, allowing them to generate recurring revenue by leveraging their existing relationships.
Getting Started With AI-Powered Accessibility Compliance
Getting started with our AI-powered accessibility compliance solution is straightforward. Here's a step-by-step guide on how businesses can get started with HeyJib:
Step 1: Scan Your Website
Visit our website and click the "Scan Your Website" button on the home page. Enter your website URL, and HeyJib will automatically scan your website for accessibility issues and generate a report highlighting any issues that need to be addressed.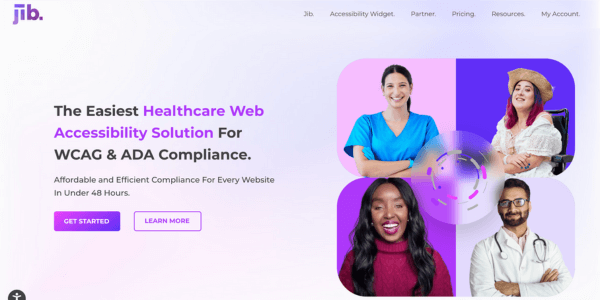 Step 2: Sign Up for An Account
Once you have received the accessibility report, you can sign up for a Jib account by clicking on the "Sign Up" button. This will allow you to integrate the Jib widget onto your website and customize it to your specific needs.
Step 3: Integrate Jib onto Your Website
After signing up for an account, you will be given a code snippet to add to your website's code. Your web developer can do this, or you can follow our easy-to-follow integration guide for a DIY solution.
Step 4: Customize Your Widget
HeyJib offers a range of customizable accessibility features to enhance the user experience for those with disabilities. You can choose from various options, including text-to-speech, color and font adjustments, and keyboard navigation. These can be customized to suit your specific needs, and you can preview them in real time to ensure they are just right.
Step 5: Monitor Your Widget's Performance
Once you have integrated the widget onto your website, you can monitor its performance through our user-friendly dashboard. This will allow you to track how many accessibility issues have been fixed, how many users have engaged with the accessibility features, and other essential metrics.
Conclusion
Website accessibility compliance is a crucial aspect of website development, and it's required by law to ensure equal access for people with disabilities. Traditional development approaches can be costly and time-consuming, with the risk of human error. However, with our innovative AI-powered solution, HeyJib, achieving accessibility compliance is quick, easy, and cost-effective.
If you're a business owner or marketing professional looking to ensure that your website is accessible to all users, we invite you to take advantage of our solution. With HeyJib, you can install the widget on your website within minutes and customize it to your specific needs. You can also run a free compliance audit on our website to determine compliance within seconds.