Web accessibility compliance is critical for creating a more equitable society. For this reason, the Web Content Accessibility Guidelines (WCAG) were implemented to serve as a framework for building inclusive sites. However, many organizations are still struggling to make this a reality. The key reason is that accessibility is an ongoing process, and there is no quick fix. As a result, organizations are turning to technologies such as AI to help achieve accessibility compliance. In the past few years, there has been an explosion of AI-powered compliance solutions that have substantially improved web accessibility compliance. However, there are still questions about what the future of accessibility will look like and how AI will impact it.
Current State of Web Accessibility
The current state of web accessibility has two sides to it. On one hand, web accessibility has dramatically transformed since 1964 as there is a growing awareness and understanding of its importance. Many organizations are putting in the effort to improve the accessibility of their digital products, and there have been some notable successes so far. A lot of this success can be attributed to AI-powered accessibility solutions. For example, speech recognition and translation technologies provide real-time captioning for people who are hard of hearing, while image recognition assists the blind or people with low vision in accessing web content.
However, on the other side, a lot remains to be done to make websites and digital products fully accessible. For example, people with cognitive impairments or difficulty understanding complex content or navigation still experience accessibility issues. Only 3% of the internet is accessible, meaning that even with the breakthrough in technologies like AI, accessibility is an urgent problem on a big scale. Three key challenges reflect on the state of accessibility today include the following:
Lack of Clarity on the Legal Requirements: The Americans with Disabilities Act (ADA) and others laws governing discrimination based on disability and accessibility were put into place before the internet became a central part of our lives. Today, the Justice Departments and courts across the US decide on digital accessibility lawsuits on a case-by-case basis with the guidance of the WCAG. The problem is that the WCAG guidelines are not codified, making it difficult for businesses to know with certainty which standards apply to them and whether or not their websites meet the set legal requirements. In addition, so much is left to interpretation, making it difficult for businesses to know where they stand regarding digital accessibility compliance.
The Dynamic Nature of the Internet: Another accessibility challenge is the continuous change that the Internet experiences, which makes accessibility a challenge. Even the slightest change, like adding a new image, has the potential to make content accessible to users. Therefore, there is a great need for a web accessibility solution that can monitor for accessibility errors in real-time and help fix any issues as they arise.
The Existing Limits of Technology: AI has improved the ability to detect accessibility errors by up to 70% and resolve two-thirds of them. However, even with its intelligence, it still cannot solve complex accessibility issues that require human judgment. In addition, some errors require understanding the context that even the most sophisticated AI cannot comprehend.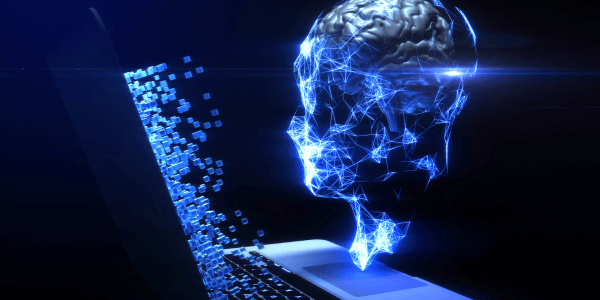 Future of AI and Web Accessibility
Despite the existing problems, intelligent technologies like AI will still play a critical role in improving the accessibility of digital products. It is anticipated that the current generation of quick-fix tools will be replaced by a wave of intelligent solutions that are more efficient in detecting accessibility issues in line with WCAG. However, this will first require the adoption of new and more comprehensive accessibility guidelines, WCAG 3.0. Examples of emerging trends include voice recognition, eye-tracking, and haptic feedback. These technologies help people interact with digital content in new innovative ways. For instance, websites can use haptic feedback to provide users with information about the layout of a page via vibrations, thus making it easier for the visually impaired to navigate.
Additionally, while AI is expected to take on much of the heavy lifting in ensuring accessibility compliance, it is not expected to replace the need for human intervention anytime soon. Humans and machines will continue to collaborate, and most importantly, testing of accessibility has to be done alongside individuals from disability communities to inform accessibility efforts accurately. People must be made a vital part of the solution if organizations want to optimize and meet compliance regulations.
Moreover, beyond investing in innovative technologies, promoting awareness and education on accessibility is still necessary to help shift mindsets and infuse the ethos throughout an organization. Having intelligent tools to create accessible sites is not enough if people do not understand what they are doing, how they are doing it and why they are doing it. However, knowing the value can drive and motivate their efforts and behavior.
While there is unexploited  potential for AI to help drive and scale up how accessibility is achieved, there is a lot that needs to be done carefully and judiciously. Jib is dedicated to making the web an inclusive place accessible to everyone. Scan your website for free today and learn more about our affordable and efficient accessibility compliance solution.