Your website can stay ahead of the AI and accessibility curve by utilizing the latest technology and best practices. Incorporating natural language processing, machine learning, and other assistive technologies into your website helps create an intuitive user experience. Consider verifying that your website complies with Web Content Accessibility Guidelines (WCAG) 2.1 for making your website accessible to people with disabilities. Brands must also frequently monitor their website for potential security vulnerabilities, while ensuring their content is up-to-date and relevant to all site users.
Here's everything you need to know about specific web accessibility guidelines and how to ascertain your website remains ahead of the AI and accessibility curve.
Web Content Accessibility Guidelines
The WCAG 2.1 guidelines are technical specifications developed by the World Wide Web Consortium (W3C) to make web content accessible to people with disabilities. WCAG 2.1 guidelines are intended to help web developers create perceivable, operable, understandable, and robust content.
These regulations are widely accepted as the international standard for web accessibility. They are often referenced by government institutions, online brands, and companies when developing their own accessibility policies. WCAG Web Accessibility Guidelines include but are not limited to the following:
Using readable and understandable text
Providing alternatives for any non-text content
Assisting users in navigating and finding content
Utilizing intuitive and understandable user interfaces
Making web content more visible and audible to users
Ensuring all website functionalities are accessible via the keyboard
Not using flashing images that can cause epileptic seizures
Creating content that can be presented in various ways while retaining relevant information and structure
Compliance with WCAG guidelines ensures people with disabilities can access and interact with your website just as easily as non-disabled users. It also makes sure your website is optimized for search engine indexing so that it's easily found by those looking for it. Ultimately, WCAG guidelines make it easier for everyone to use the internet, which is why compliance is critical.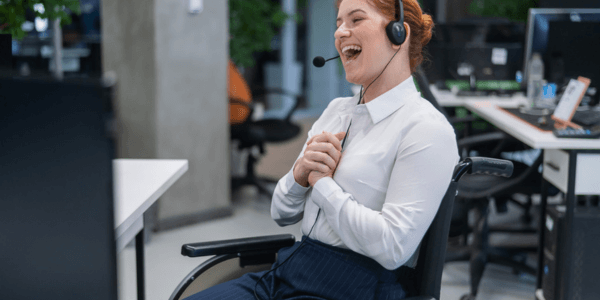 Importance of AI and Accessibility to Websites
Online accessibility has become increasingly important in the wake of COVID-19. With classes moving online and the creation of hybrid work models, the disabled community found itself at the mercy of inconsistent accessibility standards. Recent advances in Artificial Intelligence (AI) technology could be the key to making online access more universal than ever.
AI and Web Accessibility allow people with disabilities to access and use websites. These technologies can detect specific disabilities, meaning website owners can offer tailored content. With AI, brands can employ assistive technology to customize their website's overall look and feel for a seamless navigation experience.
Technologies such as screen readers, text-to-speech programs, and alternative input devices give people with disabilities access to vital information, online goods, and services. Voice recognition, eye tracking, and switch control can help disabled individuals interact with any online content. By leveraging these technologies, people with disabilities have equitable internet access. They can use any website with the same level of ease and convenience as people without disabilities.
How Your Website Can Stay Ahead of the AI and Web Accessibility Curve
You can stay ahead of the AI and web accessibility curve by checking that your website is up-to-date with the latest WCAG guidelines. It helps to keep abreast of advances in AI and web accessibility technologies like screen readers and voice recognition. It's also crucial to establish that your website is regularly audited to make it secure, user-friendly, and always up-to-date with the latest accessibility technologies. Additionally,
Have a mobile-friendly website that's accessible to everyone on any device.
Use high-contrast colors, so users with low vision or color blindness can effortlessly read and understand your website content.
For dynamic content, employ semantic markup languages like Accessible Rich Internet Applications. ARIA helps screen readers and other assistive technologies recognize the elements on your web pages to ensure they are accessible to people with disabilities.
Leverage AI technology to optimize your website for Search Engine Optimization (SEO) and offer users a more tailored web experience.
Provide alternative text (alt text) such that visually impaired users, including those with other physical or cognitive disabilities, have a vivid description of your website content.
You should also routinely test your website to ensure it remains compliant with relevant accessibility guidelines, and here's why.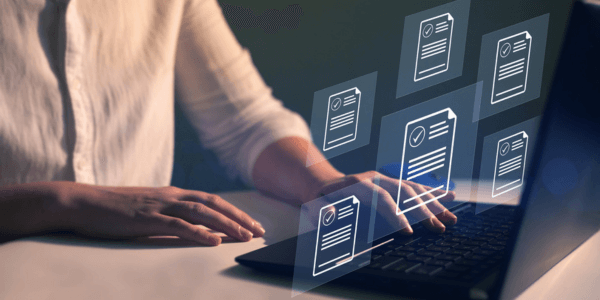 AI and Accessibility Testing
Businesses must make certain that their websites are accessible to everyone, including people with disabilities, per the Web Content Accessibility Guidelines (WCAG) 2.1. Testing enables early detection of potential accessibility concerns to ensure your website meets the highest standards of providing an inclusive online experience. Jib AI-powered widget is a revolutionary new tool that checks website compliance with industry regulations and standards.
Jib uses sophisticated algorithms to identify non-compliant content on websites and provides ongoing monitoring, alerting businesses of any issues. This way, your business stays compliant and avoids the potential legal consequences of having an inaccessible website. Our team is happy to run a complimentary scan of your website and determine accessibility compliance with relevant legislation.