While most of us may take Internet connectivity and accessibility for granted as active members of the digital age, it is crucial to recognize that this is not always the case for people with disabilities. With an ever-growing number of individuals born into the digital era, a connected life has become a regular part of our everyday routine.
However, individuals with disabilities may face significant challenges when accessing and using digital content and technology. If you own a website, you must comply with accessibility legislation. Despite these legal requirements, many websites remain inaccessible, which not only makes it difficult for people with disabilities to use them but also exposes the website owner to the risk of costly lawsuits.
With Jib, there is an easy and cost-effective way to ensure your website complies with accessibility legislation. In this blog post, we will explain how AI can help you achieve accessibility compliance and avoid costly legal battles.
How Disabilities Can Impact User Experience
People with disabilities face a variety of challenges when accessing and navigating websites. For example, users with visual impairments may have difficulty reading small text, distinguishing between different colors, or discerning graphical content. Those with hearing impairments may struggle with audio content that lacks captions or transcripts, while users with motor disabilities may have difficulty interacting with certain website features or input methods.
These challenges can significantly impact the user experience for people with disabilities, making it difficult for them to engage with and access a website's content fully. Sometimes, these accessibility issues can prevent people with disabilities from using a website altogether.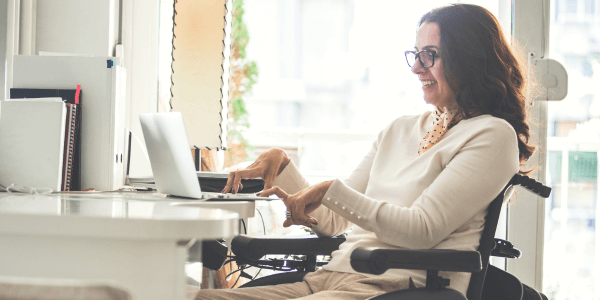 Accessibility compliance refers to ensuring that a website is accessible to all users, including those with disabilities. This is achieved by adhering to guidelines such as WCAG 2.1, which provides a set of technical standards for making websites accessible. Compliance with accessibility legislation is mandatory in many countries, including the United States, Canada, and the European Union.
The Importance of Accessibility Compliance
Compliance with accessibility legislation is not just a legal requirement; it's also essential for creating an inclusive online environment. In the United States alone, there are over 61 million people with disabilities, which is growing yearly. Failing to make your website accessible to this significant portion of the population excludes them from your content and puts your company at risk of losing potential customers. Here's an overview of some of the most important accessibility legislation:
Americans with Disabilities Act (ADA): The ADA is a federal law in the United States that prohibits discrimination against people with disabilities in all areas of public life. It also requires businesses and organizations to make reasonable accommodations to ensure that people with disabilities have equal access to their facilities and services.
Web Content Accessibility Guidelines (WCAG) 2.1: These are guidelines developed by the World Wide Web Consortium (W3C) that provide recommendations for making web content more accessible to people with disabilities. They include guidelines for creating text, images, and multimedia content accessible, as well as for making websites navigable using assistive technologies like screen readers.
Section 508: This law in the United States requires federal agencies to make their electronic and information technology accessible to people with disabilities. It also requires federal contractors to ensure that their products and services are accessible.
European Accessibility Act (EAA): The EAA is a European Union law requiring products and services to be accessible to people with disabilities. It applies to many products and services, including computers, smartphones, and banking services.
Accessibility for Ontarians with Disabilities Act (AODA): This law in Ontario, Canada, requires organizations to make their products and services accessible to people with disabilities. It includes requirements for accessible customer service, information and communications, and employment practices.
IS5568: This is an accessibility standard developed by the Israeli government for websites and software used by the public sector. It includes guidelines for making websites accessible, as well as requirements for training and monitoring compliance.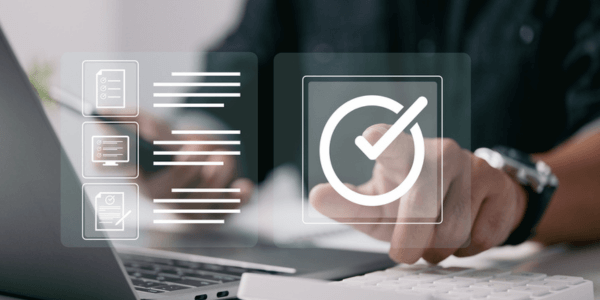 The Power of AI in Achieving Accessibility Compliance
Achieving accessibility compliance can be a challenging process. The guidelines are complex, and the technical requirements can be difficult to implement. Additionally, the cost of compliance can be significant, especially for small businesses. Even after implementing accessibility features, websites may still fail to comply with the guidelines, leaving the website owner at risk of legal action.
Artificial intelligence can help businesses overcome some of these challenges. AI-powered widgets can analyze websites and automatically generate accessibility features that comply with guidelines such as WCAG 2.1. These widgets use machine learning algorithms to identify accessibility issues and provide real-time solutions. Some of the different ways AI can help you achieve compliance include.
Persons with visual impairments – AI widgets can provide a range of features to help them better access digital content. Text-to-speech, speech-to-text, and image recognition tools can help individuals with visual impairments understand and interact with digital content. Customizable text size, color, and navigation assistance can also help improve accessibility for people with visual impairments.
Persons with hearing impairments – The widgets can provide real-time captioning or sign language interpretation. These tools can help individuals with hearing impairments to understand spoken language better, making it easier for them to communicate with others. In addition, AI widgets can also provide visual cues or haptic feedback to alert individuals with hearing impairments to important events or changes in their environment.
Persons with speech impairments – AI widgets can help them to communicate more effectively by converting their spoken language into written text. This can make it easier for them to communicate with others, particularly those unfamiliar with their form of communication. Additionally, AI widgets can provide alternative modes of communication, such as using images or symbols to convey meaning.
Persons with mobility impairments – AI widgets can provide assistive technology to help them navigate digital interfaces more easily. This can include features such as voice commands, gesture recognition, or eye-tracking technology. AI widgets can also help individuals with mobility impairments to access and control devices or systems using assistive technologies such as head-mounted displays, switches, or joysticks.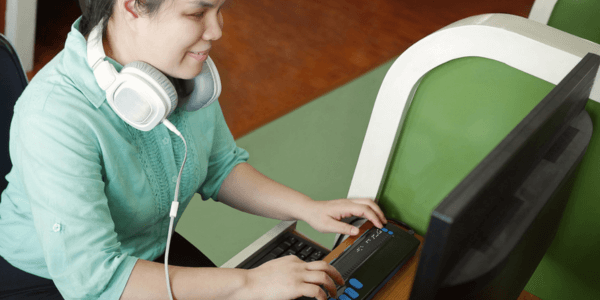 AI-powered widgets can also significantly reduce the cost of achieving accessibility compliance. Traditional accessibility development requires significant manual effort, making it expensive and time-consuming. In contrast, AI-powered widgets can achieve compliance within minutes and with minimal effort.
Conclusion
Ensuring that digital content and technology are accessible to all users is essential for any business or organization. The power of AI can help make this a reality, providing a simple solution to accessibility compliance. HeyJib AI widget effectively allows businesses to make their digital assets more accessible in minutes. Our free compliance audit offers an easy way to determine if your website meets accessibility standards. With the help of AI, accessibility compliance can be made simple, and businesses can help ensure that everyone has equal access to digital content and technology.